Hasselback Caprese ChicN Steakes
Hasselbacking is a cooking method in which meats or potatoes are sliced not-quite-all-the-way through in thin, even layers, which can be stuffed or topped with additional flavorings.
CHIC'N STEAKES READY TO BE BACKED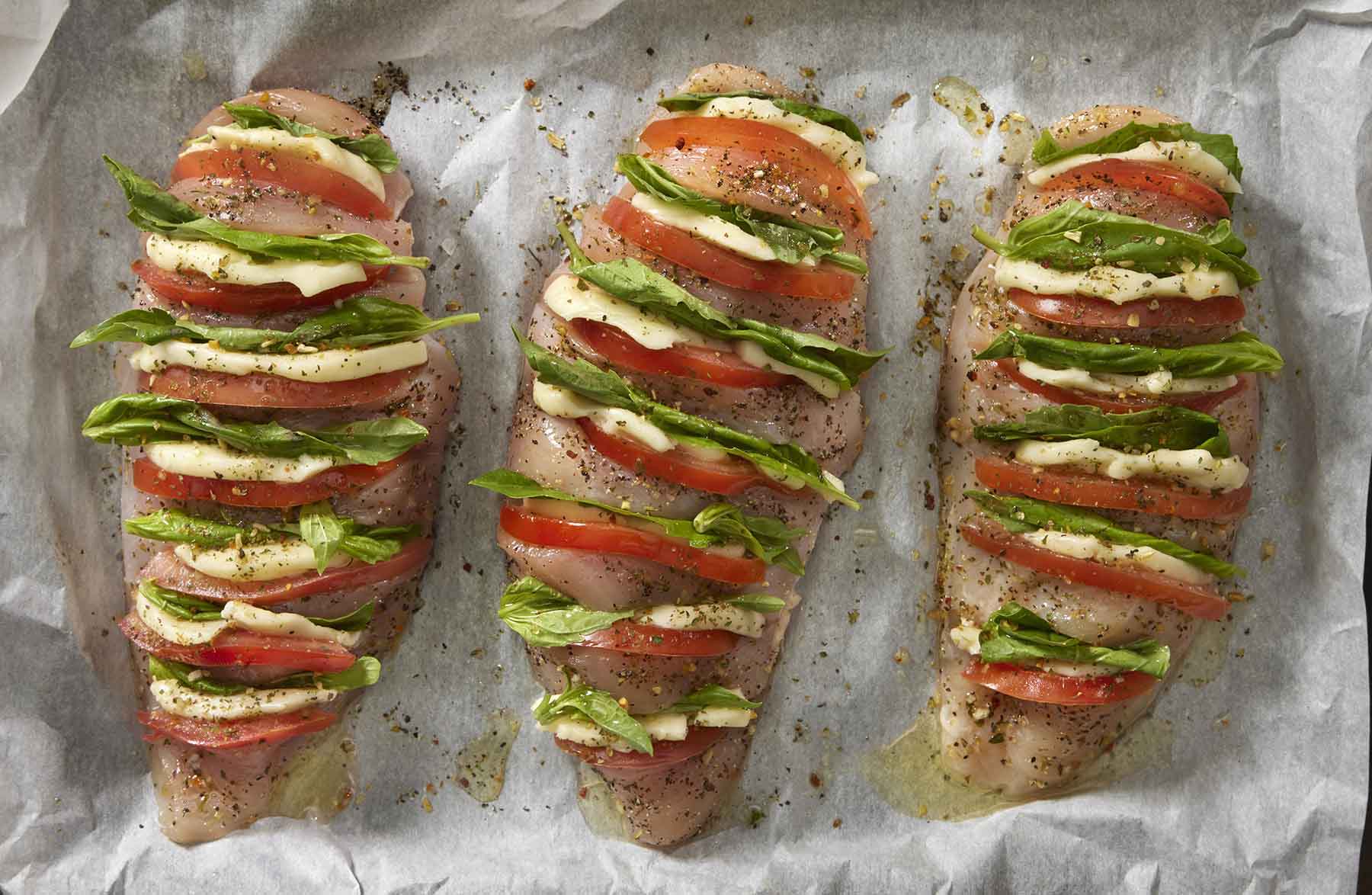 Hasselback helps cooks the chicken faster and ensures you get a burst of flavorful gooey filling with each bite. This quick one-pan high-protein and veggie-packed dinner is easy to make and the whole family will love it.
INGREDIENTS:
3 to 4 Market Day Chic'N Steakes (4 ounces each)

1/4 teaspoon salt, sprinkled on each breast

1/4 teaspoon ground pepper, sprinkled on each breast

1 tomato, sliced thinly and cut in half or thirds

4 ounces fresh mozzarella, halved and sliced

1 2 cup prepared pesto
DIRECTIONS:
Preheat oven to 375 degrees F. Coat a large rimmed baking sheet with cooking spray or line with wax paper.
Make crosswise cuts every 1/2 inch along ChicNSteakes, slicing almost to the bottom but not all the way through. Sprinkle chicken with salt, pepper on each breast. Fill the cuts alternately with tomato and mozzarella slices. Brush with pesto. Transfer the chicNsteakes to prepared baking sheet.
Bake until the chicken is no longer pink in the center, about 15 minutes but ovens vary.
This entree that is paired perfectly with broccoli or an Italian stir-fry.